Starlight Skylights is a leading manufacturer and distributor of high quality competitively priced commercial and residential skylights, glazing systems, as well as, commercial and residential enclosures. All of their products are available in custom sizes, shapes, colors, and come with a wide variety of glazing options. Starlight Skylights is the first and only manufacturer to offer a residential skylight with a unique "Double Flashing System;" a leak-proof system that is absolutely top in its class. They design all of their models, standard, custom, and architectural "in house."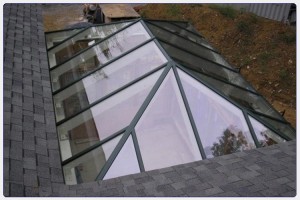 Starlight Skylights' mission is to continue to invest in their customers. They fulfill that mission by focusing on customer service, high-quality products, and providing customers with continuous educational opportunities. For more then 20 years their mission of "quality and service" has remained unchanged. From the services they provide to the wide array of products they manufacture, they have been committed to helping contractors, distributors, builders, and architects grow, while offering unique beautiful natural light resources to homeowners and businesses. They fulfill their mission by:
Producing all of their units with handmade craftsmanship.
Ensuring every unit is quality inspected before being shipped.
Helping customers save time and money by pre-assembling/partially assembling custom and architectural units before onsite delivery.
Products