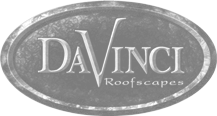 DaVinci Roofscapes develops and manufactures superior polymer roofing system products paired with unparalleled customer service. It's a unique approach that allows DaVinci to deliver a degree of luxury, performance, and satisfaction that continues to make us the preferred choice for owners, installers, and designers alike.
Quality is crucial to lasting beauty and structural integrity. DaVinci puts quality into its entire line of synthetic roofing tiles. Their composite slate shingles are carefully engineered to provide the authentic look and durability of natural slate roofs. For those who desire the natural appearance of hand-split shake shingles or machine-sawn shake, their composite shake shingles are reminiscent of the texture of natural cedar, but with unsurpassed durability and a life cycle savings of up to 50% compared to natural shake roofing. DaVinci utilizes a proprietary state-of-the-art engineered polymer to deliver durability and beauty for years to come.
It's easy to see that the authentic appearance, durability, and lifetime cost advantages of DaVinci synthetic roof tiles - plus a Lifetime Limited Material Warranty - add up to an exceptional value for any discerning homeowner.
DaVinci Roofscapes: The most realistic and durable composite slate and shake shingles on the market.
Single-Width Slate - synthetic slate roofing tiles are carefully crafted using only virgin resins to guarantee a sustainable product.
Multi-Width Shake - formulated from different wood tones creating a natural variance in color, enhancing the realistic appearance and blending beautifully with their surroundings.